The ECDC presented the "Archer-Bull Award", named after prominent 19th century Bel Air architect George Archer and master builder Jacob Bull to Independent Brewing Company. Owner by Philip Rhudy and business partner Harry O'Neill, received the award for overall design excellence for their building rehabilitation project. Independent is located at 418 North Main Street.
The Business of the Year and Archer-Bull Design Awards banquet is held annually by the Town of Bel Air and the Bel Air Economic & Community Development Commission (ECDC). This year the event was held on Thursday, October 27, 2016 at Rockfield Manor. Click here to see the winner of the Bel Air Business of the Year award.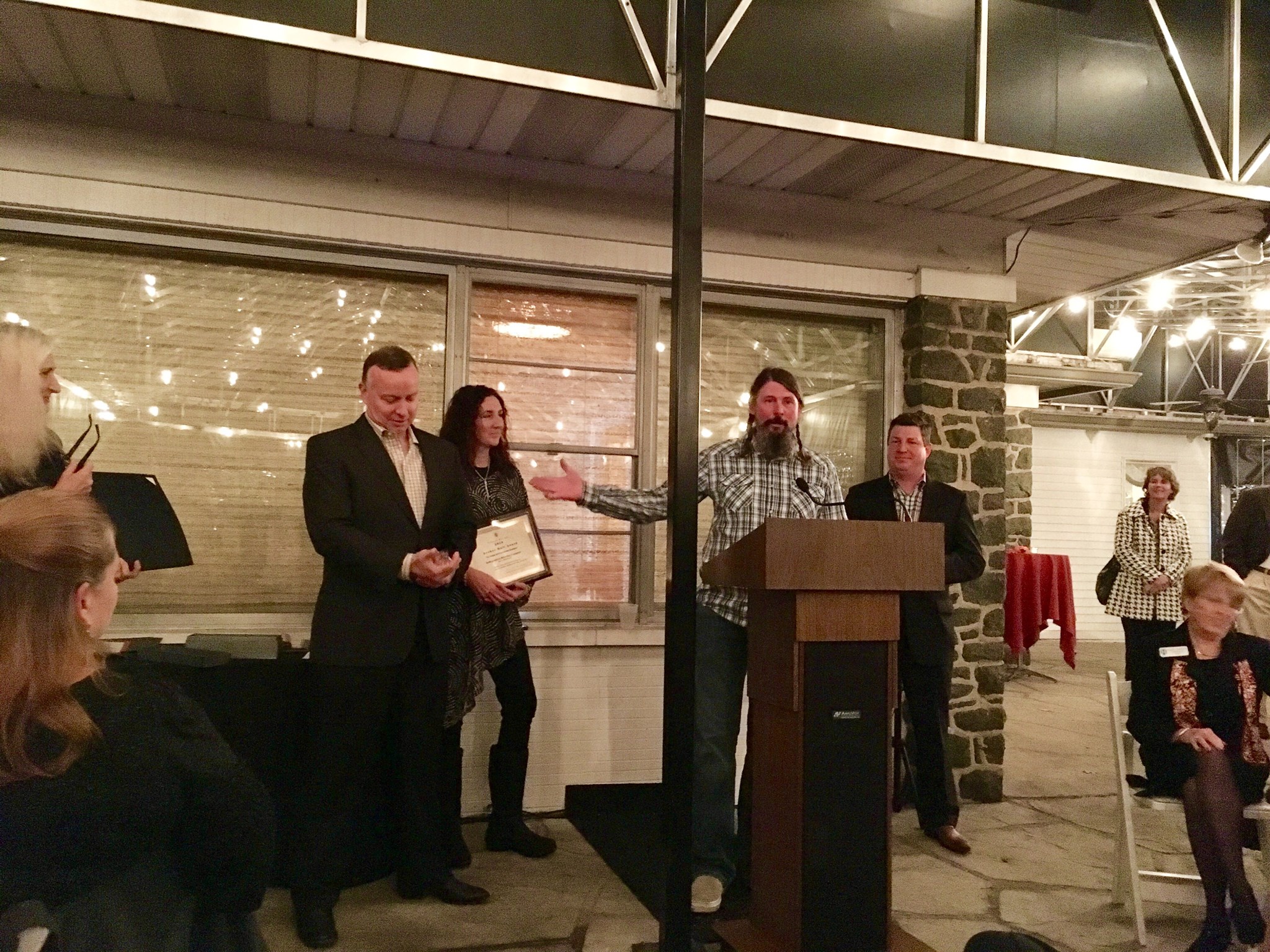 Silver Hall Contracting Company of Baldwin and Architectural Design Works, with offices in Bel Air and Towson, were also acknowledged for their work as builder and architect, respectively, on the project.
For more information about the Bel Air Archer Bull Award, contact the Department of Economic Development at 410-838-0584 or 410-879-2012.
Check out all of Downtown Bel Air's restaurants here.