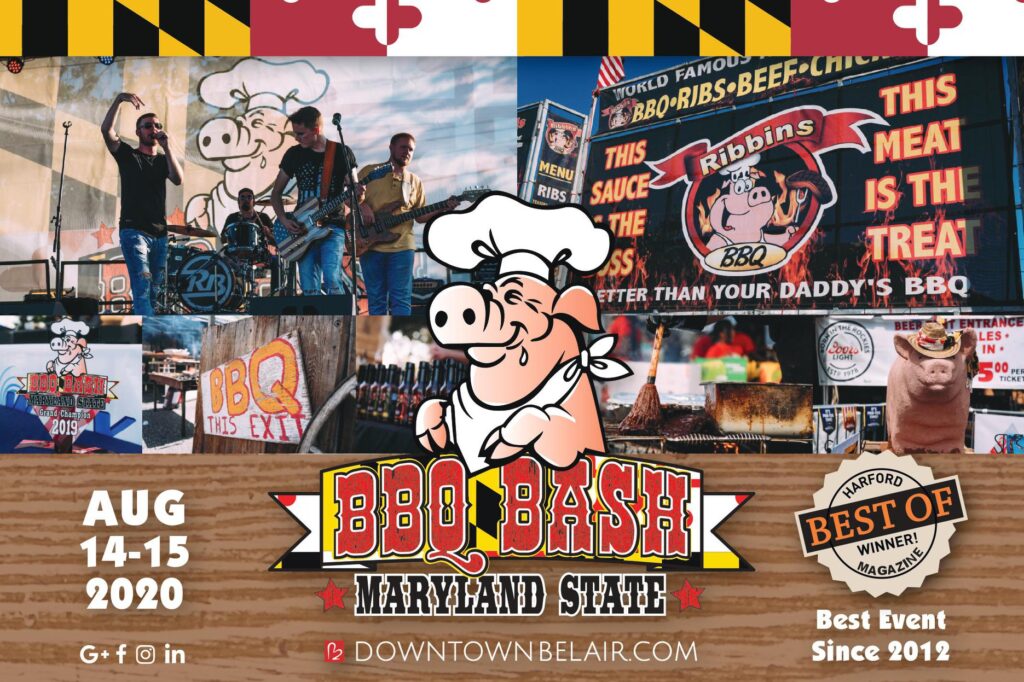 We are facing unprecedented times in our country. Many events have been postponed and cancelled. The Bel Air Downtown Alliance, the host of the Maryland State BBQ Bash, is vigilant and aware of the continuing developments involving COVID-19. We are also maintaining a leadership role in assisting our members and community to push through this crisis.
Our staff is working diligently and proceeding with planning the BBQ Bash logistics at this time. The applications have all opened, and we're actively recruiting vendors for all the categories.
We've established protocols for all our partners to ensure transparency and smooth coordination. On July 1st, we will have a final decision to proceed, postpone, or cancel the 2020 MD State BBQ Bash. In the event that the event is postponed, the new date will be October 9th and 10th, 2020.  You will have several options on how to react to a cancellation or postponement, outlined within the BBQ Bash pages.
Please note that funds raised by the BBQ Bash are essential to the operations of the Alliance – it is by far our largest fundraiser of the year. We have responsibly built up a reserve fund to help us weather this storm but any additional assistance you could provide would be a tremendous help.
Please continue visiting our website and our Facebook page through the MD State BBQ Bash and the Bel Air Downtown Alliance.