Bel Air Downtown Alliance Staff
Jenny Falcone
Executive Director
Email: Jenny@downtownbelair.com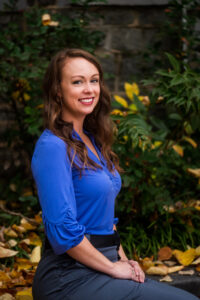 Jenny Falcone is the Interim Executive Director for the Bel Air Downtown Alliance. She oversees the day-to-day operations and facilitates the organization's mission. Jenny is a Bel Air native who graduated from Bel Air High School and then went on to earn her bachelor's degree in Psychology from Eastern University in St. Davids, PA. Jenny was first introduced to the Alliance as the creator of The Belle Aire Market in 2016. She joined the team full time as the Project Coordinator, later accepting the position of Director of Development. She currently lives in Whiteford with her son, daughter and two dogs. She also enjoys her antique refinishing business, running, sewing, playing field hockey and spending time with her family and friends.
Meg Gardner
Project Coordinator
Email: Meg@downtownbelair.com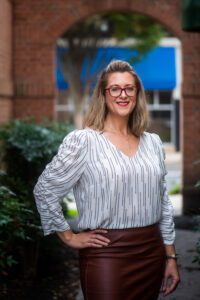 Meg Gardner joined the Bel Air Downtown Alliance staff in September 2020 as the organizations new Project Coordinator. She manages the design, promotion and execution of the many annual fundraising and family fun events. Born and raised in Fallston she then attended Elon College in North Carolina, where she participated in the London Study Abroad Program, and received her Bachelor of Arts degree in Corporate Communications. Meg took some time away from her career in banking to start a family in nearby Nottingham, MD and then returned home to Harford County in 2016. She is settled in Forest Hill with her husband, two young daughters, and their new puppy, Rusty. Meg is currently the PTA President at Forest Hill Elementary School and brings her knowledge of volunteer organization, event planning, and public speaking to the Project Coordinator role. When she's not planning social media marketing campaigns or boutique shopping with friends, Meg enjoys hiking, traveling, and entertaining with her family, and exploring all of the dining and arts experiences this area has to offer.
Employment & Internship Opportunities
Please email all inquires to careers@downtownbelair.com for more information