Bel Air Downtown Alliance Staff
Jenny Falcone
Executive Director
Email: Jenny@downtownbelair.com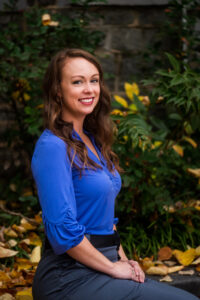 Jenny Falcone is the Executive Director for the Bel Air Downtown Alliance. She oversees the day-to-day operations and facilitates the organization's mission. Jenny is a Bel Air native who graduated from Bel Air High School and then went on to earn her bachelor's degree in Psychology from Eastern University in St. Davids, PA. Jenny was first introduced to the Alliance as the creator of The Belle Aire Market in 2016. She joined the team full time as the Project Coordinator, later accepting the position of Director of Development. She currently lives in Churchville with her son, daughter, fiance and small zoo (2 dogs and a cat). She also enjoys her antique refinishing business, running, sewing and spending time with her family and friends.
Emma Knight
Marketing and Communications Associate
Email: Emma@downtownbelair.com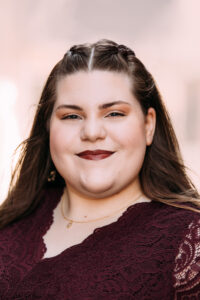 Emma Knight is the Marketing and Communications Associate for the Bel Air Downtown Alliance. She oversees the marketing and communications materials and assists in promoting the organization. Emma is from Havre de Grace and graduated from The Tome School in North East before earning her bachelor's degree in Mass Communications from Elizabethtown College in Elizabethtown, Penn. She lives in Havre de Grace with her family. Emma enjoys reading, listening to music, playing games with friends, and snuggling with her dog.
Shelby Tittle
Project Coordinator
Email: shelby@downtownbelair.com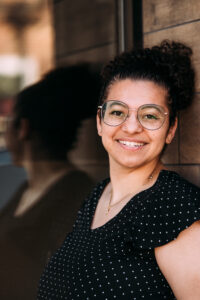 Shelby Tittle manages the coordination and implementation of Alliance events, programs, and projects; assists with managing organizational databases for events and projects; researches new ideas to improve Alliance impact; and more. Shelby grew up in Forest Hill and currently lives in Bel Air. After graduating from Bel Air High School, Shelby got an associate's degree in General Studies and then a bachelor's in Communication Arts from Salisbury University. Shelby enjoys listening to podcasts, working on projects for her home, thrifting, and attending estate sales on the weekends.