Every year, the Town of Bel Air and the Bel Air Economic & Community Development Commission (ECDC) hold their annual Business of the Year and Archer-Bull Design Awards banquet. This year the event was held on Thursday, October 27, 2016 at Rockfield Manor.
The Bel Air Business of the Year award is bestowed upon the business and individuals that make the most significant contributions over time and during the year, in terms of volunteer service and community development in Bel Air. The 2016 Business of the Year Award went to Sunny Day Cafe. Owner Lauri Orfanidis, her family and staff were on hand to receive the award, given out by the Bel Air Board of Town Commissioners.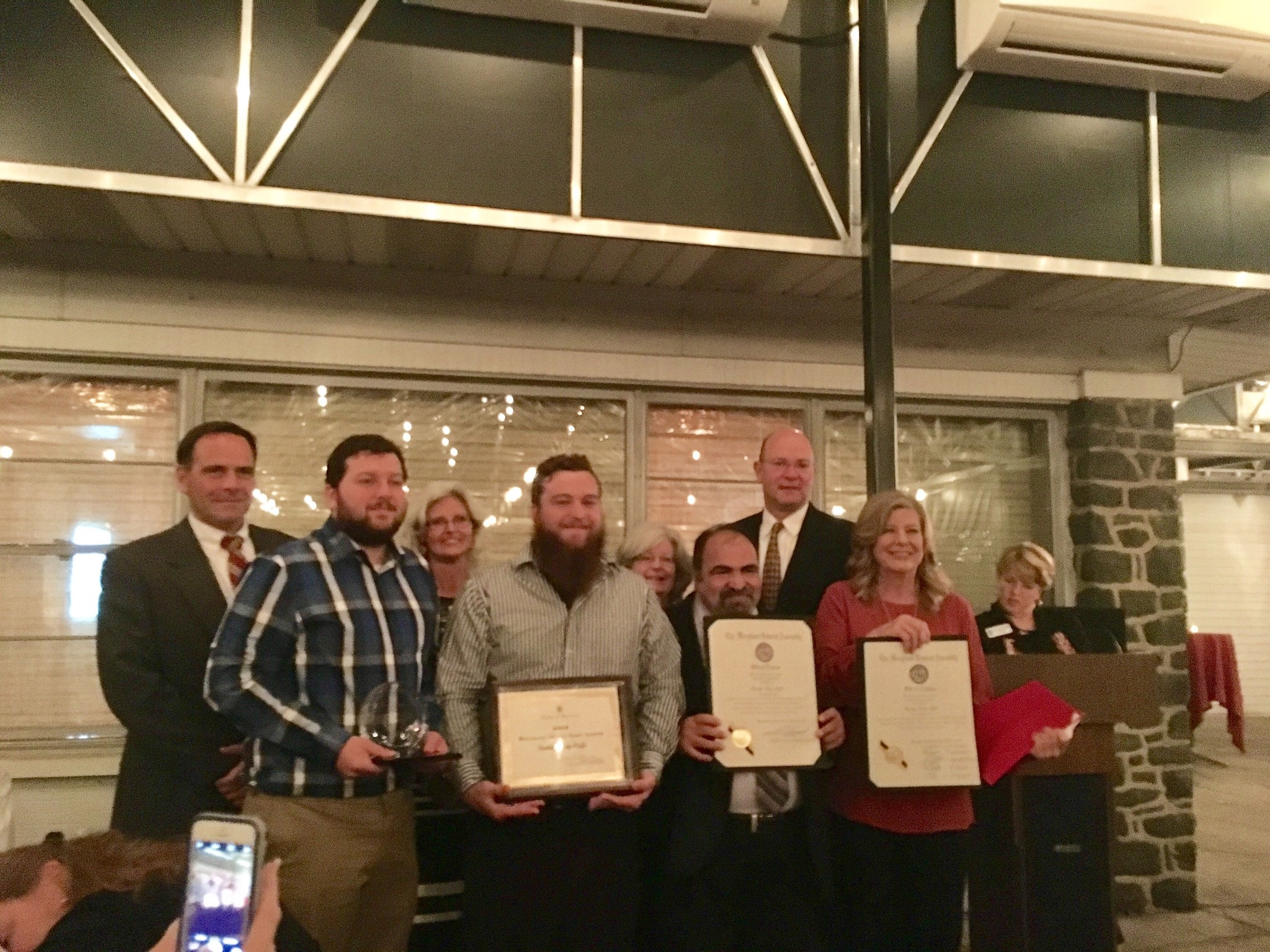 Located at 101 South Main Street, Sunny Day Cafe has grown to be a location where families and professionals gather. This year, Sunny Day Cafe will be celebrating their fourth anniversary.
See the winner of the Archer-Bull Award by clicking here. For more information about the Bel Air Business of the Year awards, contact the Department of Economic Development at 410-838-0584 or 410-879-2012.
Check out all of Downtown Bel Air's restaurants here.
Photo credit: Sarah Northwood