Information 
2021 Chocolate, Brew & Wine Tour

The Bel Air Downtown Alliance is hosting our 5th Annual "Chocolate, Brew & Wine Tour" in March 2021. If you're a beer or wine enthusiast, a lover of chocolate and sweets, and you have a desire to safely support our local small business owners, then this event is for you!
The 2021 Chocolate, Brew & Wine Tour will be a modified COVID-19 compliant version of what you've come to know and love, as Harford County is following all CDC recommendations for socially distancing and wearing a mask. We're excited to bring you a fun experience re-desgined with the welfare of our guests and restaurant partners as a top priority.
---
What will be different & What remains the same
This year's Tour will be extended from one day to eight – stretching from Saturday, March 6th to Saturday, March 13th! Tour-goers can spread out their visits across all 8 days to help ensure that crowd sizes stay small. Remember, you must be seated to be served and party sizes are limited to 6 people.
No restaurant check-in, instead you'll come by the Bel Air Armory in the days leading up to the event to pick-up a Tour Swag Bag!
In place of credentials you'll receive a Tour Brochure highlighting all the details you'll need to explore the various stops on the Tour.
Any individually-wrapped chocolates and sweets will be included in your Tour Swag Bag, instead of sweets vendors serving you in the restaurants.
You will still receive drink tickets to redeem at the pubs and restaurants, with the featured beer or wine printed on each ticket.
You'll receive a ticket for any sweets that aren't included in your Tour Swag Bag, and you can redeem those from the location itself.
The price of this year's ticket remains the same with no increase. It's a great value for the amout of beer, wine and chocolate you get to enjoy!
For the first time you'll have the chance to win raffle prizes for gift cards to restaurants, barber shops, and boutiques. You might even win BIG and score VIP tickets to the MD State BBQ Bash!!!


---

Swag Bag Pick-Up Schedule:
| | | |
| --- | --- | --- |
| Date | Early Pick-Up | Late Pick-Up |
| Mon March 8th | X | 4:00pm – 6:00pm |
| Tue March 9th | 1:00pm – 3:00pm | 4:00pm – 6:00pm |
| Wed March 10th | 1:00pm – 3:00pm | 4:00pm – 6:00pm |
| Thur March 11th | 1:00pm – 3:00pm | 4:00pm – 6:00pm |
| Fri March 12th | 1:00pm – 3:00pm | 4:00pm – 6:00pm |
| Sat March 13th | 10:00am – 12:00pm | X |
---
At the core of our mission the Bel Air Downtown Alliance is here to support the economic vitality of Downtown Bel Air. Your Chocolate, Brew & Wine Tour ticket purchase helps to support our local small business owners who need the help of our great community now more than ever before!
Purchase your ticket today and start to make plans with friends, neighbors, coworkers, and significant others across all 8 days of the Tour.
Let's bring business safely and responsibly to our restaurants, pubs, cafes and sweets shops, and help maintain Bel Air as the Heart of Harford.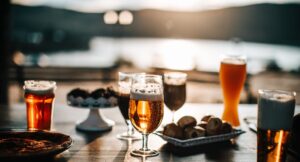 ---
Event Swag Bags provided by »

Tour Brochures provided by »


---
TICKETS

Must be 21 years or older to participate. No refunds.
If held in-person discounted Designated Driver tickets will be made available.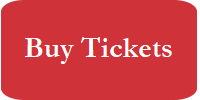 Aim your smartphone's camera at the QR Code.
Tap the pop-up notification and purchase your ticket at Eventbrite.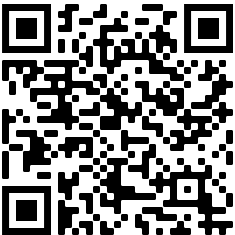 ---
2021 Brew Tour Locations &
Sweet Treats Provided by:
9 Beer/Wine Locations

14 Sweets Locations

Check back for updates.
---
WHERE
Downtown Bel Air
Parking is free in Downtown Bel Air on weekends and after 5pm on weekdays.
WHEN
March 6th – 13th | During Business Operating Hours
Event is rain or shine.
ADMISSION
$55 per ticket
---
Follow us on Instagram and like us on Facebook for up to the minute information on all of our 2021 events!
Photography by: Jen Snyder Photography.