It hasn't been long since the restaurant joined the Downtown Bel Air community, but One Eleven Main is making huge strides in the restaurant world. In the March 2017 issue, the Downtown Bel Air restaurant has been named in the 50 Best Restaurants in the Baltimore Magazine.
One Eleven Main is a cozy, contemporary American restaurant in the historic Main Street district. In the intimate 64-seat space, the restaurant features a small menu focused on elevating traditional and contemporary American dishes. The restaurant's executive chef, Bryan Boessel, has been leading the kitchen and establishing One Eleven's role in the restaurant community in the Baltimore area.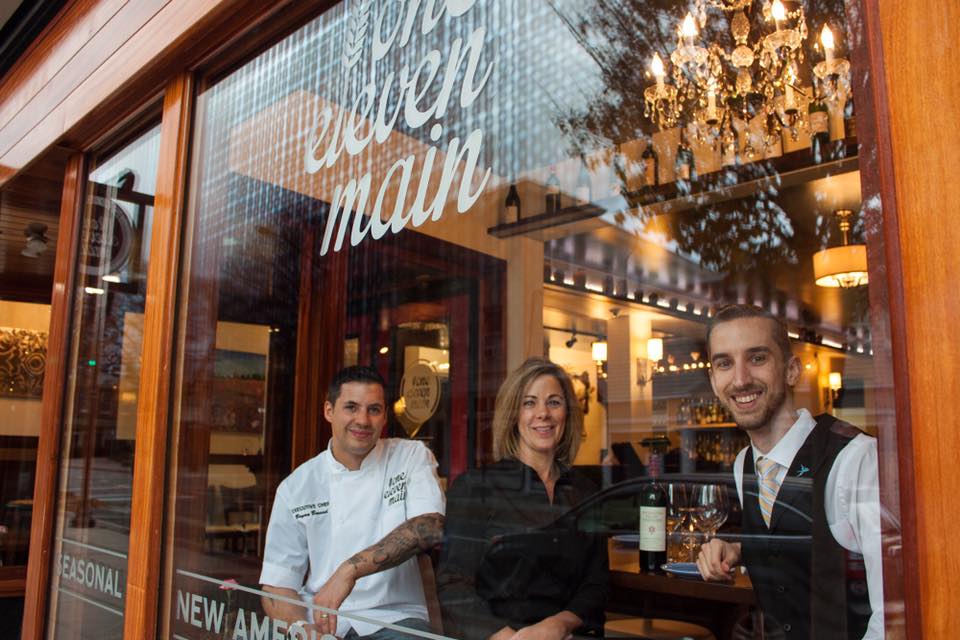 The restaurant owner Richard Anderson says:
"We are humbled and honored to be selected in only our second year of operation. There is so much more to be done, so much more for our guests to experience. We will strive to progress in all areas of hospitality; our locally sourced seasonal cuisine, hand-crafted cocktails, wine list, service, atmosphere etc. I must thank the entire staff for their hard work, dedication, and attention to detail. I especially want to thank, David, Stephen, Kristen, Chris, Tristan, and our executive chef, Bryan. This restaurant belongs to you. Thanks again, and can't wait to see what the future holds for One Eleven Main, Bel Air Md."
One Eleven Main is located at, you guessed it, 111 Main Street, Bel Air, MD 21014. Click here to see the menu. While in Downtown Bel Air for a One Eleven visit, check out downtown's shops and boutiques! See a full list by clicking here.
Be sure to join us in the Downtown Bel Air for the second annual Chocolate, Brew & Wine Tour, a "pub crawl" style event for beer and chocolate enthusiasts! Tickets are now on sale. Click here to learn more.
Click here to join our mailing list and stay up-to-date on all that's happening in Downtown Bel Air!