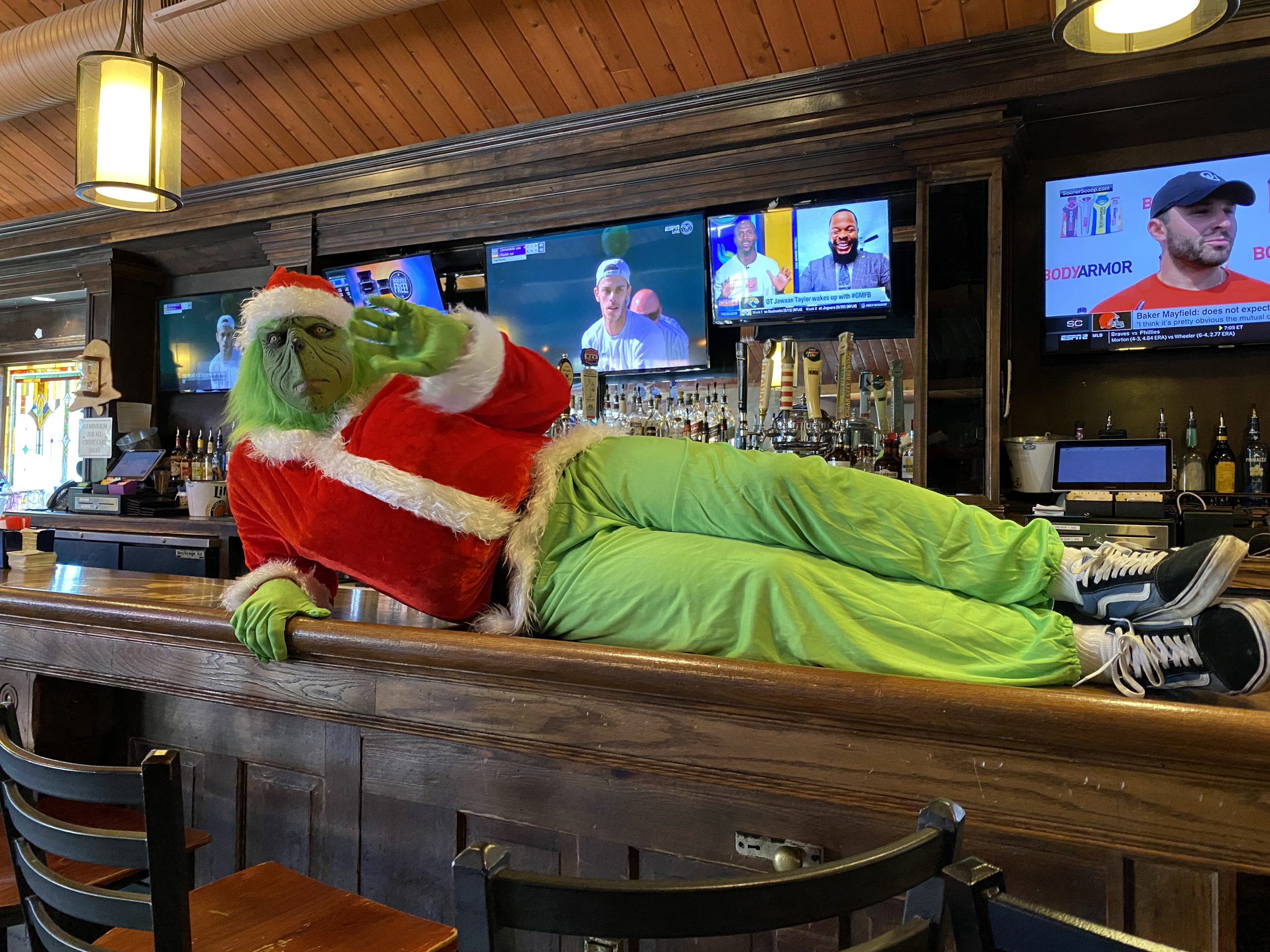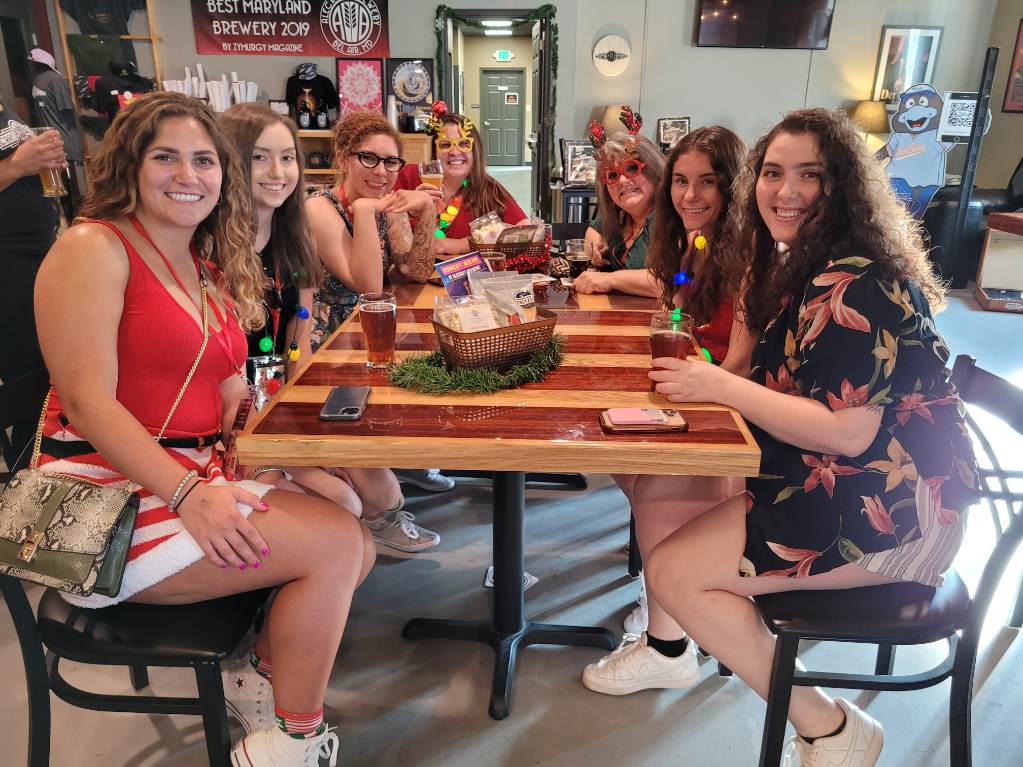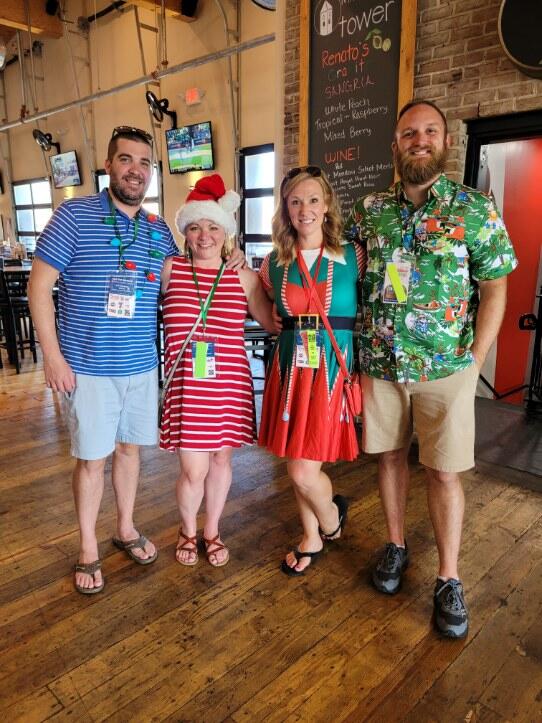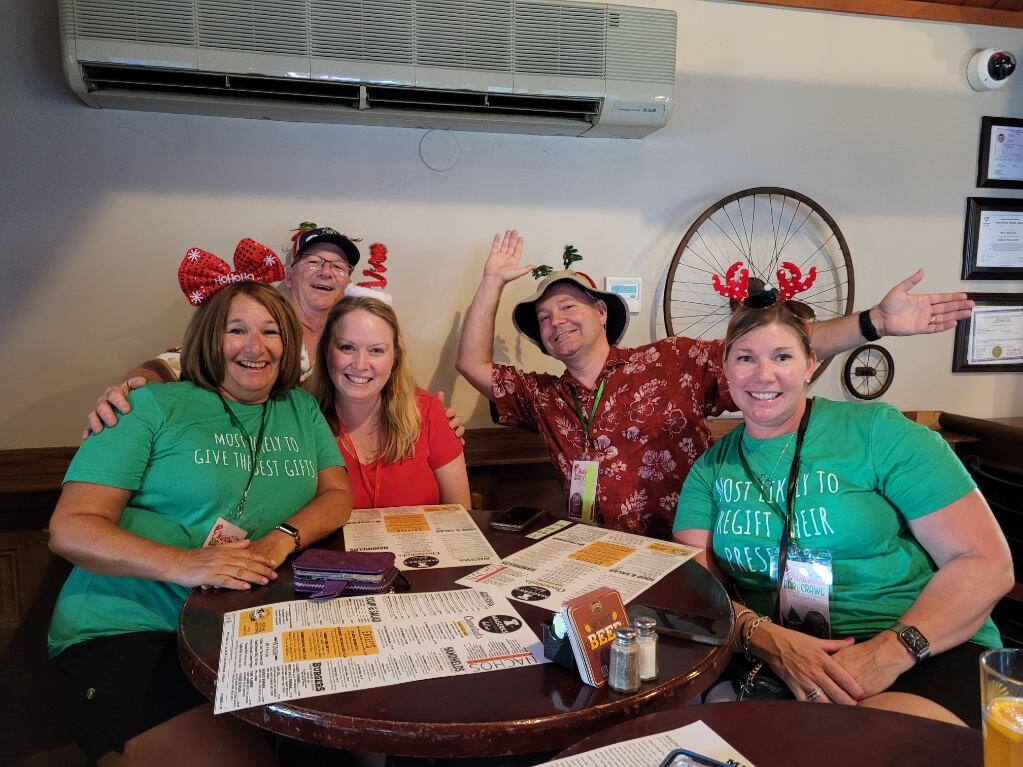 Get ready for a day of drinking in downtown Bel Air and celebrate Christmas in July with our Bar Crawl! We encourage participants to dress in ugly Christmas sweaters (or t-shirts – it is July, after all!) for the full experience!
Your ticket gets you a free beer or house wine at each of our restaurants and pubs in downtown Bel Air. Enjoy your drinks and everything downtown has to offer!
You'll have two opportunities to pick up your credentials and tickets: the week of the bar crawl or at Independent Brewing Co. the first hour of the event the day of. You'll also have the opportunity to enter to win a raffle basket with surprise items! Winners will be contacted the week after the bar crawl.
While you're "crawling" around town, check out the menu options at the restaurants – many are offering exclusive discounts for bar crawl participants! Also, be sure to stop by downtown Bel Air the week leading up to the event for shopping deals from our retailers – they may have limited Christmas and holiday goodies on sale!
AleCraft Brewery
Das Bierhalle
Independent Brewing Company
Looney's Pub – Bel Air
MaGerk's Pub & Grill
Main Street Tower
Sean Bolan's Irish Pub
Vagabond Sandwich Company
Plenty of parking is available throughout Downtown Bel Air at metered spaces and the Bel Air Parking Garage. All parking is free in Downtown Bel Air on weekends and after 5 p.m. on weekdays. Visitors may also use ParkMobile for shopping done before 5 p.m.
Visit local retailers to take advantage of specials and discounts held at different stores, and eat at one of the many fabulous restaurants in Downtown Bel Air! Because of the nature of this event, we recommend that you have a set designated driver so you can safely enjoy the Christmas in July Bar Crawl to the fullest extent! Be safe and have fun!
Follow us on Instagram and like us on Facebook for announcements and updates about the Christmas in July Bar Crawl and our other events.
DATE
Saturday, July 22, 2023
12 to 7 p.m.
LOCATION
Downtown Bel Air
See Above Locations!
ADMISSION
$45 per ticket
Click Below for Tickets!
Christmas in July Deals in Downtown Bel Air
The Nest on Main: 20-70% off
Healthy Vibes: Christmas Menu, Pop Up Shop, and Raffle
Pick Up Details
Monday, 7/17 – Friday, 7/21: 9 a.m. – 4:30 p.m. from our office at 5 N Main St Ste 2B, Bel Air, MD 21014 (in the back of CoffeeBar – enter the glass door with our logo on it on the back left wall of the coffee shop and walk straight back)
Saturday, 7/22: 12 – 1 p.m. from Independent Brewing Company at 418 N Main St, Bel Air, MD 21014