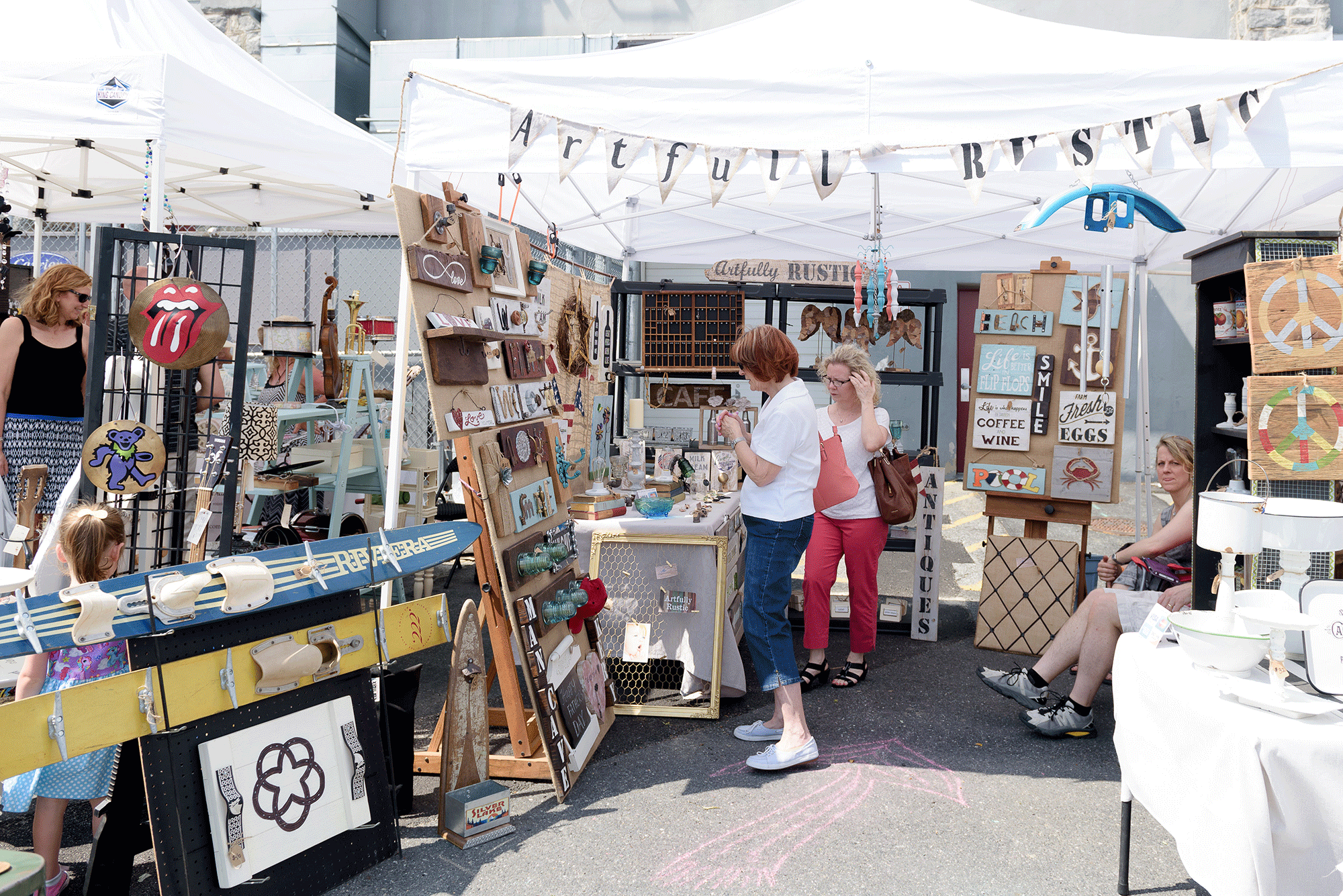 Held May through October, The Belle Aire Market, brought to you by Evolve Wellness, is a seasonal open-air market featuring finely crafted artisan items and antiques. With the original spelling of our dear town, The Belle Aire Market will evoke feelings of a Parisian bazaar right here in Downtown Bel Air.
Some of the treasures you will find will include antique and vintage housewares, furniture, industrial materials, linens, clothing, jewelry, and home décor; handmade artwork, jewelry, clothing, outerwear, stationary, bath products, decorations, candles, lawn art, baby clothes; and much more.
2023 Musicians
May 14: Allie Post
June 11: Tom Fogarty
July 9: 6 Feet Apart – CANCELLED
August 13: Jess Pastelak
September 10: Vagabond Motel
October 8: Classical Chris
Plenty of parking is available throughout Downtown Bel Air. All parking is free in Downtown Bel Air on weekends and after 5 p.m. on weekdays. Click here to see where you can park.
Event is weather permitting; in the event of bad weather, the event will be cancelled.
Follow us on Instagram and like us on Facebook to keep updated on The Belle Aire Market and our other events.
Frequently Asked Questions