Main Street Social, brought to you by Window World of Harford County and PeoplesBank, is designed to help people make lasting connections and build mutually beneficial relationships right here in Bel Air, Maryland.
Brought to you by »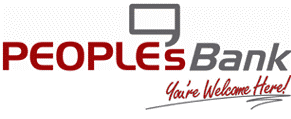 We've found that the most successful businesses and professionals are those who connect with their community. So, join us at this monthly networking event, and if that's not enough, let the first drink be on us with your membership and by clicking the button below to RSVP.
When
4th Wed monthly
5pm to 6:30pm
Where
Locations vary
See schedule below
Admission
Free to all
who attend
Attendees will get to meet the staff of the Alliance, community leaders, as well as local business owners. This event is open to members and those interested in joining the Alliance. This event is for adults only.
Follow us on Instagram and like us on Facebook for up to the minute information and cool things happening in Downtown Bel Air!
Main Street Social Schedule
January 22nd – Black Eyed Suzies
February 26th – Independent Brewing Company
March 25th – AleCraft – CANCELLED
April 22nd – Looney's Pub
May 27th – MaGerk's
June 24th – Sean Bolans
July 22nd – Main Street Tower
August 26th – Black Eyed Suzies
September 23rd – Main Street Growler Gala – Independent Brewing Company
October 28th – Looney's Pub
November 18th – MaGerk's
December – To Be Announced – Annual Membership Meeting
Let Us Know You're Coming
Help us plan ahead and let us know you're coming by clicking the button below to RSVP.