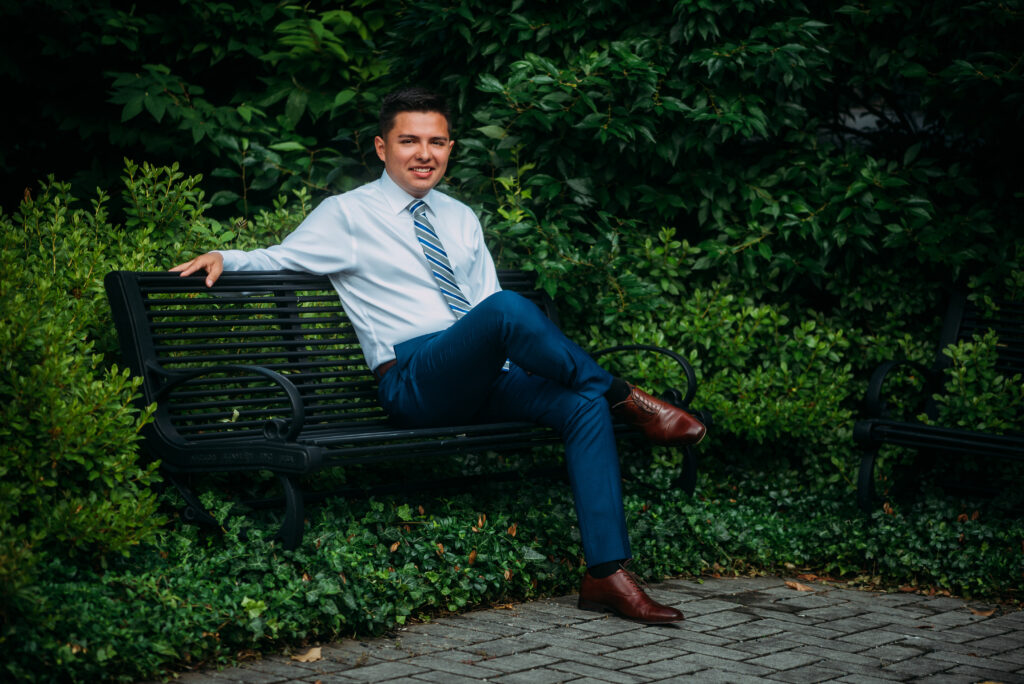 Christopher Pineda is the new Executive Director for the Bel Air Downtown Alliance. Chris began with the Alliance in late July, and since then has hit the ground running with our community events, programs, and projects.
Chris oversees the day-to-day operations and facilitates the organization's mission. He works with the board of directors, staff, and volunteers on the Design, Economic Vitality, Promotions, and Organizations committee to administer programs and facilitate new projects.
Chris is a graduate of the University of Baltimore, where he received his bachelor's in Government and Public Policy. He's currently pursuing his MBA at the University of Baltimore in Leadership and Management Development.
Prior to joining the Bel Air Downtown Alliance, Chris managed a Main Street program in Baltimore County. He was very successful in his work and used the same four-point approach to guide the mission to better the community.
Chris notes, "I'm excited to be working with the board and staff, and continue to strengthen Downtown Bel Air. The work we do for the community is a highlight of economic development, job creation, and community engagement". He also notes, "I value the opinions that come to me, and I receive them with an open mind. There are tough decisions that have to be made sometimes, but in the end, they're all for the betterment of the Downtown".
Next time you're walking around town, be sure to say "hello" to Chris, and if you're interested in getting involved in the organization be sure to mention it!