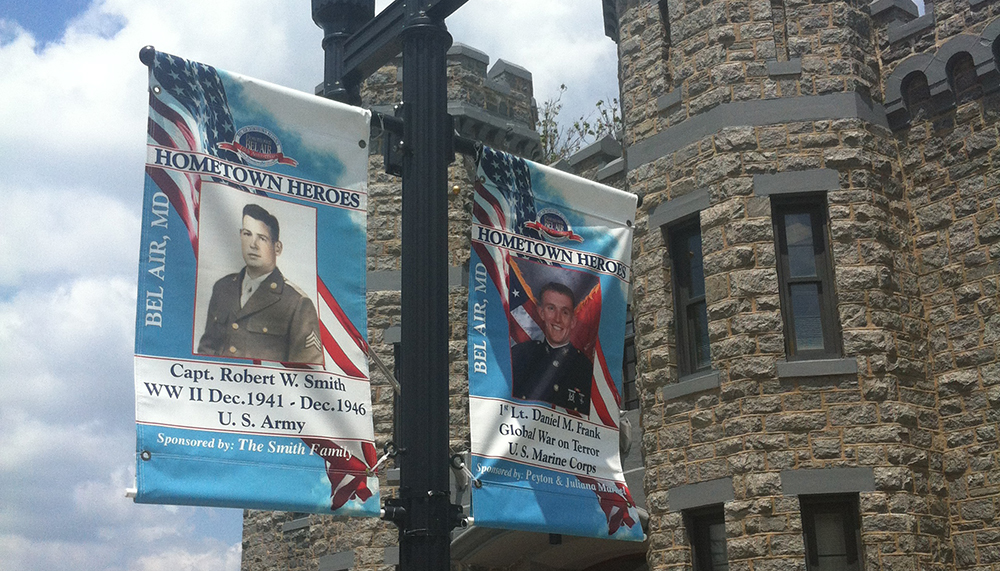 Hometown Heroes Banner Application
The Hometown Heroes Banner Sponsorships are $250.00 each. Each unique banner includes the soldier's picture, branch of service and era of service. The banners are 24″ wide and 44″ tall and include sponsor's name, prominently displayed at the bottom. The sponsorship fee pays for the banner and administrative costs.
Approved banners will be displayed on Main Street from May to July and again in November for Veterans Day.  The Bel Air Downtown Alliance cannot make any guarantees with respect to exact placement of the banners.  This will be determined by the town according to space availability. The Bel Air Downtown Alliance will make the banners available for pick up at the end of the 3 year program.  All banners not picked up within 30 days will be discarded.
If you would like to sponsor a Hometown Heroes Banner, please fill out the application below. The submission of the application does not result in automatic granting of sponsorship.
Hometown Heroes applications are currently closed.