Do you cook the BEST steak in your neighborhood? Are you the King or Queen of your cul-de-sac? Bring your backyard skills to an SCA-sanctioned cookoff and compete for cash, trophies, and prizes at a one day event. $1000 First Place cash prize, plus additional cash, prizes, and awards for the Top Ten finishers in the steak category!
The SCA's primary focus is STEAK, but we also conduct ancillary categories to challenge cookers and involve the entire family. We will awared the Top Three finishers in our chicken cook-off. Our goal is to create a fun, family-friendly and relaxed environment. It's common to see the entire family participating, and we ensure a fair competition. It's about cooking, not who wins the most money.
The promoters of SCA events provide all the steaks to ensure a level playing field.
Our double blind judging process adds to the integrity and the best cook wins.
Have fun with this! We've had husbands and wives create their own teams to compete against each other, even father and sons, and sometimes three generations competing at the same event.
If you have a passion for grilling and the great outdoors, register today! You're sure to meet a great group of competitors from throughout the MidAtlantic region who will soon become your #SCAFAMILY!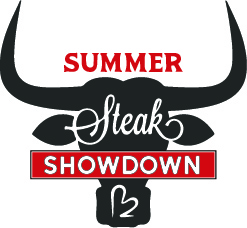 When
8am – 5pm
August 14, 2021
Rain or Shine
Admission
Competitors Only
Spectators welcome
No food or drink sales
Plenty of parking is available throughout Downtown Bel Air. All parking is free in Downtown Bel Air on weekends and after 5pm on weekdays. Click here to see where you can park.
Event is rain or shine.
Follow us on Instagram and like us on Facebook for up to the minute information on all of our great events including this one! Photography provided by Jen Snyder Photography.
COVID-19 Related Information
We will continue to monitor the changing CDC recommendations and guidlines and provide appropriate parameters.
Thank you in advance for your cooperation as we continue to take proper safety measures to protect the community from COVID-19.