Tiger Lily Boutique, a staple retail shop on Main Street, is not only one of Downtown Bel Air's favorite shops, it's one of the oldest. Here's the story of how they came to be and what made them successful.
Toni McCracken, owner of the Tiger Lily Boutique, bought the already existing business on April 6, 2006. This opportunity came to Toni through her daughter who was employed with the previous owner looking to sell the business. Toni bought the name with the business and did not change it due to Tiger Lily being established and known in the community. Her role was to grow the name and reputation deeper into and beyond this community. Toni, a stay-at-home mom for over twenty years, knew she had what it would take to run a successful retail business.
"I have always said, I have a gift. I love to create and design. I have always believed it is a gift and not something you can make. I've been a seamstress since I was 12 years old with an eye for detail, quality and design."
She loves to "create" and has an eye for detail; crucial when owning and running a small business.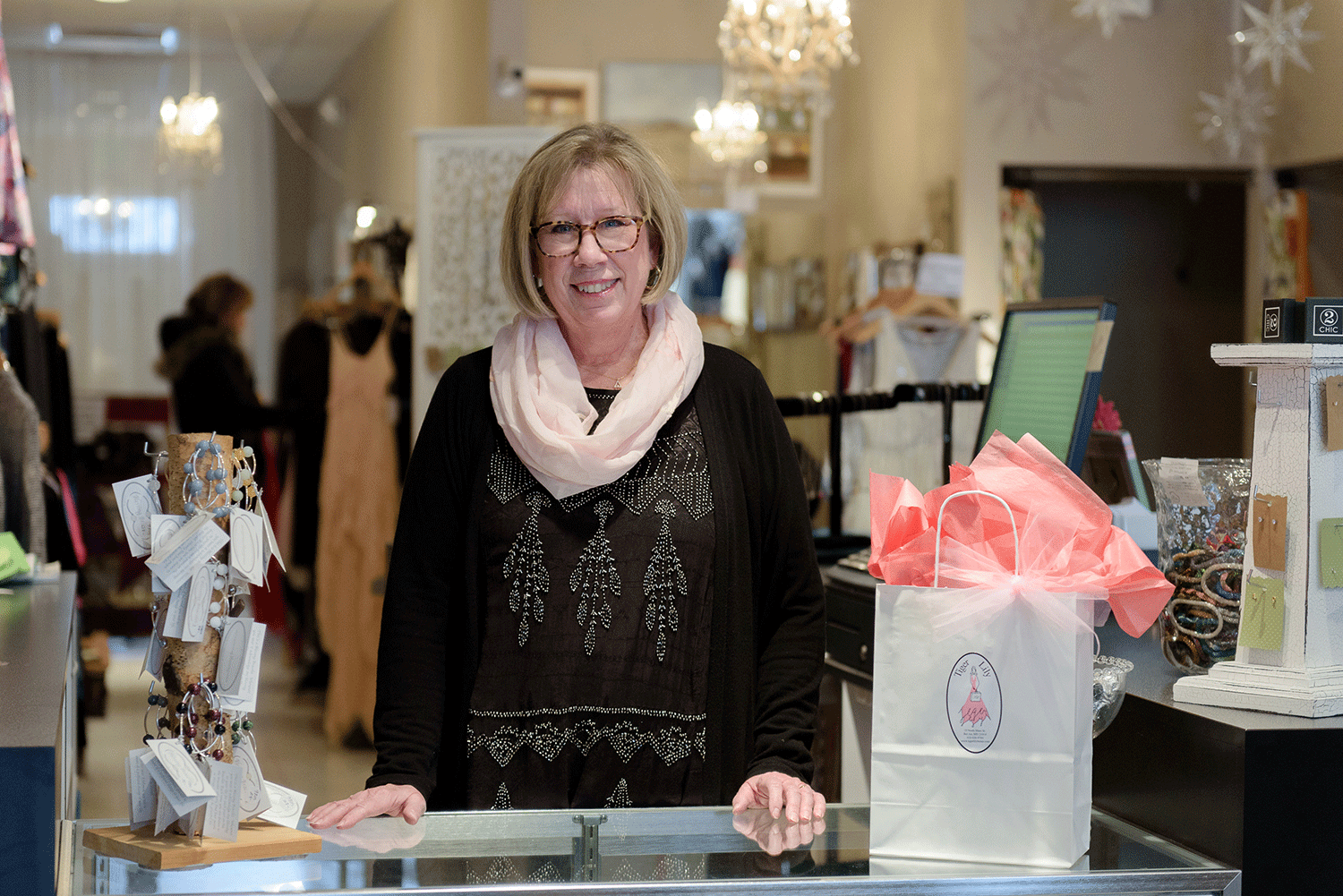 More importantly, Toni had a passion for Main Street and knew the kind of addition her business could be if she put her ideas into motion.
"We moved to Bel Air from Chicago in 1987. As soon as we drove on Main Street, I knew I wanted to live here. The quaint historic downtown drew me in!"
Toni's passion for Downtown Bel Air, coupled with help from her family, opened the doors to the Tiger Lily we know and love. With her husband and his accounting background by her side, she was able to figure out all the financial ins and outs of buying a business and moving forward with buying what we know as Tiger Lily Boutique. The hard work from the team at Tiger Lily has earned them many awards such as "Boutique of the Year" voted by the readers of the Baltimore Sun Magazine.
Toni credits much of Tiger Lily's success to her team and customers.
"My team is vital, loyal and committed to me and my business."
Toni's energy and drive is no different than it was when she first bought the business. Every year she spends time planning and creating something special for the next customer. Toni travels a minimum of 10 times a year to shows and showrooms in New York City in search of something unique and just right for Tiger Lily. When asked where she gets her inspiration, Toni answers:
"I love unique and I love style. I can see one thing and be inspired for an entire window display. I know fabrics, how it's made and love to see a good design. If I can see something in my head, I know it's a go and it's going to be great. Many of these designs come to me in the middle of the night!"
As much as Toni has embraced her vision for style, she has also embraced being on Main Street. Tiger Lily is constantly involved with all that's happening in Downtown Bel Air. Toni herself served two terms as a member on the Board of Directors for the Bel Air Downtown Alliance. She was also as a member on the Design Committee, one of the four pillars by which the Alliance functions. Click here to learn more about the Bel Air Downtown Alliance and its committees.
Opening a business in Downtown Bel Air is like joining a family. A family that consists of many other businesses looking to thrive, a family of those who love what they do, a family of organizations like the Alliance and committees like the Economic and Community Development Commission (ECDC) who work hard for the businesses calling Downtown Bel Air their home. There is a pride that comes with being a business owner on Main Street and being a part of this family.
"I've learned a lot in almost 12 years, I've had the support of many, the most amazing compliments, and my downtown supporting my business with promotion, photos, social media and much more."
Tiger Lily Boutique has been a member of the Bel Air Downtown Alliance for many years now. Toni remains involved with the Alliance in the effort to create a vibrant community and a business friendly destination in Downtown Bel Air. You can find Tiger Lily on Facebook and on Instagram. To learn more about the Alliance and its mission, be sure to click here.
Click here to see other Downtown Bel Air Success Stories.
Downtown Bel Air is a Main Street Maryland Community and a state recognized Arts and Entertainment District. Bel Air is a thriving and growing stage for concerts, art galleries, dance performances, theater for all ages, festivals and memorable holiday cultural events. Click the button below to learn what makes Bel Air an ideal location for businesses of all types.